العريفي ، مفتي الأمراء  والتناقضات والغرائب ، تحول لتسويق السياحة القبرصية التركية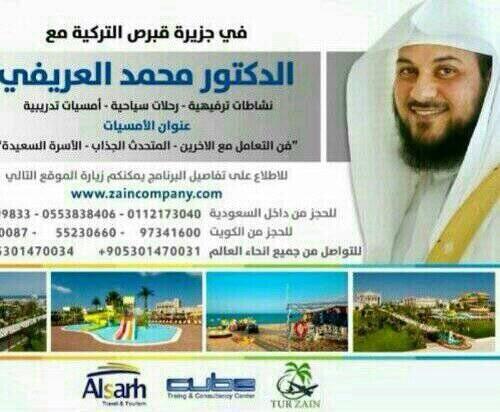 بعد أن دعا الشباب  للجهاد في سوريا ، وبعد تحذير البنات من الخلوة مع آبائهم ، وبعد تعرضه للضرب في لندن ، تحول الى الارشاد السياحي للصفوة التي ترفل في الملذات والنعم الدنيوية
وبرغم سبق استهزاؤه بالسودانيين والافارقة اجمالاً قبل فترة ، فهناك الكثيرين بيننا ممن يحتقلون به كثيراً
لم يعد الأمر مسألة جهل أو علم ، فالكل يجد سبيلاً للألعاب والونسة أونلاين ، ولكنه متعلق باعترافنا بمدى عدم جدية وعدم صلاحية منظومة العقل والمنطق في حياتنا المليئة بالتناقضات والاسفاف والهزل
وكيف نعمل بلا استثارة وفوضوية ومبالغة على ترقية ممارستنا للحياة
كيف نردع أمثال العريفي من تلويث مفاهيم وحقائق الدين القويم
هذه هي اشكالية المجتمعات المسلمة منذ أمد بعيد ، ومع تعمق الممارسة الحياتية ، يتحول الالمام بالدين وتشريعاته وتطبيقاته أبعد من أن يكون فرض كفاية ، ومن هنا يبرز الدعاة لقياد الناس باستخدام ما يحفظونه من آيات وأحاديث ، ولا يملكون الطاقة العلقية للعمل على تطوير المفاهيم والتطبيقات لكي تتجاوز أية تناقضات ممكنة بين الانسان والدين ، أو بين الدنيا والدين.. هذه الجدلية نشأت من طبيعة نظم التعليم الديني لتأهيل الدعاة ، والتي تحولت لاستيعاب أبناء الفقراء وذوي التحصيل الضعيف وأبناء البعض ممن يجدوا تناقضاً أساسياً بين الدين والدنيا ، وهكذا تتضرت المجتمعات المسلمة ، وتدهورت الثقافة الدينية والممارسات التشريعية فيها.. وفي هذا المناخ المريض ، تعالت أصوات الخلافات الفقهية والعقائدية على نحول أصبح يهدد المسلمين بالمسلمين أنفسهم
العالم الاسلامي يحتاج ويتطلب تثوير نظم التعليم الديني ، وتأكيد تقنيات وقوانين البحث العلمي في مناهجه

Arifi, the Mufti for the princes, the contradictions and the oddities; turning for tourism marketing of the Turkish Cypriot
He had called on young people to jihad in Syria, warned the girls from being alone with their parents, been beaten in London, KSA Shiekh AlArifi turns to be a tourist guide for the elite that a travel in worldly pleasures and entertainment
 Despite mocking Sudanese and Africans a while ago; there are many of us who appreciate him..
It is no longer a matter of ignorance or illiteracy, as most of the people finds time for online games and chat; but the lack of seriousness and validity of logic system, enabling contradictions, bathos and humor..
How can we upgrade our practice for life, without chaos and exaggeration..?
How deter the Arifi-alikes from contaminating concepts and realities of the True Religion..?
This is a problem of the Muslim communities since long ago, which grows with the complexity of life.. Knowledge of religion and legislation and its application became far from being the imposition of adequacy.. Preachers lead the people using memorization of verses of Quran and Hadith; while possess no intellectual energy to develop religious concepts and applications.. They could not overcome the inconsistencies and contradictions between people and religion, nor between life and religion.. This dialectic had been originated from the nature of religious education systems and the rehabilitation of the preachers.. The practice had evolved to accommodate the poor children, those with weak attainment and the sons of some who find a fundamental contradiction between religion and their world.. Therefore; Muslim communities declined, on parallel to deteriorated religious culture and legislative practice.. In this ill climate, doctrinal and ideological differences threaten the Muslims with their own selves..!!
Muslim world needs and requires revolutionizing the systems of religious education, techniques and governance of scientific research and curriculum